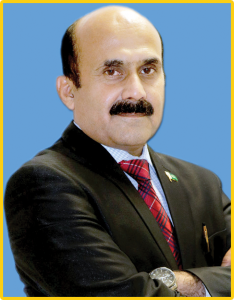 I am immensely happy that with total dedication and commitment from office bearers (trustees) and sincere involvement of the CEO of the MMI Hospital and the faculty members, the institutions could produce excellent academic result in every stream of educational programs.
We have well qualified and dedicated teaching faculty who are putting all over efforts to bring out real educated professionals in the field of physical therapy.
Memon College of Physical & Rehabilitative Medicine are equipped with latest gadgets, teaching aids, laboratories (clinical and scientific), well-furnished classrooms with facilities of PowerPoint presentation has created a conducive and serene atmosphere for learning and teaching process.
I take pride that our faculty members are highly qualified and competent in teaching as well as clinical practice. We encourage our students to participate in research activities, along with our faculty members to publish articles in journals, paper presentations, and culture activities to grow their knowledge and body.
Our Out-patient department is one of the best designed and well equipped to establish the service for the national and international patients and for the teaching of students. We often do Community Program to showcase the area of improvement, familiarity of conditions, and through light in the student's mind to expand the area of growth in physical therapy.
We do assist our students for clinical placement in other hospitals of Karachi. We assure that all our students will do better after passing out from our college.
Hope you also experience the thrill of holistic learning experience with us.
Best Regards
Dr. Mohabbat Ali
Founding Principal MCPRM